8 Ways Gastroenterologists Can Drive Efficiency in Challenging Times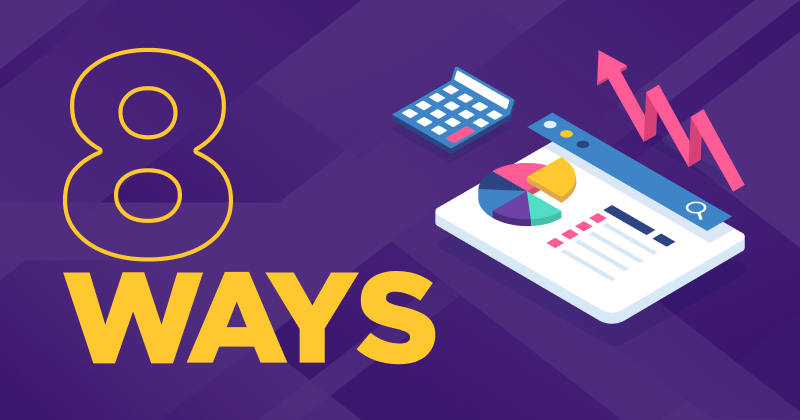 Explore how gGastro can help you with streamlined workflows, analytics and patient engagement
In today's challenging healthcare landscape, gastroenterologists may be grappling with ways to build operational efficiency and streamline financial processes.
Finding ways to limit wasted time and improve workflows is paramount to running a smooth practice. Software like gGastro® can offer solutions, empowering gastroenterology practices to do more in less time, even when staffing resources are limited.+
Here, we'll share a few ways you can take greater control of your practice.
1. Find ways to streamline
In the face of growing demand for more efficient care, it's crucial for gastroenterology providers and practice owners to find ways to streamline.
Here's how gGastro can help:
You don't have to scroll endlessly to get to the GI-specific content you need.
With the gGastro mobile app, you can see your tasks and add notes on the go.
Our electronic prescription refills can help limit manual taskwork.
Our EHR and endoscopy report writer (ERW) are integrated, reducing data entry.
Combined with other efforts, these tools can be used to recover time that you may spend with your patients.
2. Use suggested coding and claim scrubbing
Accurate claim submission can be a key to improving billing workflows.
Suggested coding and customizable claim scrubbing can help, and gGastro suggests coding based on your documentation. Once you've reviewed and approved the suggested gGastro coding, a bill is generated and sent to gPM™, our practice management system. Claims are scrubbed based on industry scrub rules, which you can customize to fit your needs.
Suggested coding and claim scrubbing prior to submission can be used to help your processes and the administrative burden associated with the claims process.
3. MIPS Support
Navigating the regulatory requirements of the Merit-Based Incentive Payment System (MIPS) can be challenging and time-consuming. gGastro can help with the MIPS reporting process. With gGastro, you can:
Collect MIPS data during patient exams
Track your estimated MIPS score
See your progress on each category
Send your data to the GIQuIC gastroenterology registry
By helping automate MIPS-related tasks, gGastro can help you focus on patient care while still addressing MIPS requirements.
Additionally, with gAdvisor™* you can get one-on-one guidance and support from CMHP-certified MIPS Advisors.
4. Inform decisions with financial analytics
Having clear visibility into your practice's finances is essential for making informed decisions.
gGastro provides analytics and reporting, giving you insights into key metrics, such as days in accounts receivable, denial rates and allowed versus paid amounts.
By understanding payer performance and patient payment data, you can identify trends, take action to close gaps in billing accuracy, and negotiate more effectively with payers.
5. Offer patients financial transparency
Transparency in healthcare costs is increasingly important for patients, especially as more people search online for providers and read online reviews to help choose a practice.
gGastro offers a cost estimation tool, gEstimatorTM,** allowing you to provide cost estimates to patients up front.
By helping reduce surprises in bills and providing patients with financial expectations, you can improve patient satisfaction and foster a more positive patient-provider relationship.
When patients are better informed about their financial responsibilities, they're more likely to be prepared for upcoming bills.
6. Automate engagement with patients
Keeping patients engaged over time can help create a positive impact. With gGastro, you can automate multiple patient engagement strategies.
For example, no-shows can impact your practice's stability, particularly in a procedure-based specialty like gastroenterology. Implementing effective patient engagement strategies can help mitigate this issue.
With gGastro, you can leverage and customize automated reminders for appointments and prep instructions to help patients show up on time and be prepared.
By engaging patients through surveys, feedback opportunities and review requests, you may gain information you can use to address patient satisfaction and loyalty.
7. Simplify patient payment processes
Efficient payment collection is important for any practice. ModMed Pay provides convenient payment solutions, including text to pay, online portals and contactless payments.
ModMed Pay also offers the flexibility to set up payment plans, allowing patients to manage their payments over time.
These options can be used to make payments more convenient, which can help the payments process and reduce the administrative burden.
8. Take action
gGastro offers an all-in-one software solution that may help you be more efficient. By leveraging financial data, patient engagement and other approaches, you may be able to improve your operations and navigate challenges with greater confidence. Book a demo now.
+Results may vary based on practice size, product usage and other factors.
*Available at an additional cost.
**Patient cost estimates are generated by relying on information you provide regarding expected diagnosis, procedure codes and similar information. Any change in the information provided may result in a change to the estimate, and Modernizing Medicine Gastroenterology makes no representations or warranties as to the accuracy or reliability of any estimates generated by gEstimator. Estimates should only be used to collect payments from patients as permitted by applicable laws and standards.
This blog is intended for informational purposes only and does not constitute legal or medical advice. Please consult with your legal counsel and other qualified advisors to ensure compliance with applicable laws, regulations and standards.
​