The OBGYN EHR Software, Practice Management and Patient Engagement Solutions You've Been Waiting For
The OBGYN EHR Software, Practice Management and Patient Engagement Solutions You've Been Waiting For
It's about time for software that anticipates your next move
Many OBGYNs care for patients as if they were extensions of their own families. We think it's time you had software that anticipates what's next and offers you the same level of quality and support.
Intelligent Automation | Template-Free | Cloud-Based | Mobile | Single Log-In
Choose a Solution to Learn More
OBGYN EHR System
Save time with built-in content and workflows for obstetrics and gynecology.
Practice Management
Use our administrative hub for billing, scheduling, managing claims and more.
OBGYN Telehealth
Connect with patients over live video when they cannot make it to your office.
Payment Processing
Provide patients with multiple payment options. Syncs with our PM system.
Marketing Services
Our digital marketing services can help you promote your practice online.
Interoperability
Connect with our ecosystem of hospitals, labs and third-party applications.
Ready to See ModMed OBGYN for Yourself?
Why ModMed OBGYN EHR Software?
Our medical director talks about the vision behind ModMed OBGYN.
See how our software learns from you and adapts to how you practice medicine.
Right out of the box, EMA provides you with access to content
that includes over:
Diagnoses and Impressions
Stop Searching Around for the Information You Need
Our workflows were carefully designed with input from our OBGYNs to provide the patient information you need when you need it, such as labs, patient history and your OB management list.
Track Important Details During a Pregnancy
From our built-in prenatal flowsheets designed to ACOG standards, to our antepartum record, to our OB management list, ModMed OBGYN helps you record and monitor important events throughout a pregnancy, while helping you track a patient's medical status over time.
Simplify Billing and Coding
Our EHR suggests ICD-10 codes and uses E/M coding to generate suggested notes and bills based on your clinical documentation. It codes each visit throughout a pregnancy, handing off all of the relevant details to our Practice Management system to generate a single bill.
Gain Efficiency With Custom Protocols
Create and save custom patient treatment plans to use again and again with just a few clicks. EMA generates the suggested visit note, charges, e-prescription, lab requisition and patient education materials for easy review and editing.
Document Visually
With EMA's Interactive Anatomical Atlas, you can view, manipulate and annotate 3D body images in high resolution. Visually document your findings or use the atlas as a visual aid to help educate your patients.
Get Cloud-Based Image Management
With our Image Management system, your images populate right in the patient's chart. Call out important findings with freehand annotations and share images with patients and other providers.
Manage Lab Results From the Patient Chart
Electronically submit orders and receive results from over a thousand connected clinical labs right in EMA. Because the less time you spend worrying about lab paperwork, the more you can focus on your patients.
Type or Tap — The Choice Is Yours
With our iPad EHR app, you can tap, type or dictate your way through an exam. It's just one way we're helping you provide your patients with personal, face-to-face attention — away from your computer screen.
Get Support That Takes Community Seriously
From OBGYN-specific training and support, to our thought-leadership webinar series and annual users conference, we're committed to bringing the OBGYN community together and providing exceptional service.
Practice Management for OBGYN
How medical billing, scheduling and more gets done
Staffing shortages, burnout, appointment surges — it's about time your staff had the technology they need to:
Utilize global period billing, as needed
Get more done with OB billing workflows
Catch coverage gaps
Keep schedules full
Collect balances
Estimate out-of-pocket costs
Monitor patient flow
Easily view claim statuses
Patient Engagement for OBGYN
Help patients stay connected and engaged
Give patients ways to connect with you and your office virtually,
while helping to prevent no-shows, streamline processes and increase engagement.
Telehealth for OBGYN
Give patients access to personalized virtual care
Our telehealth solution supports real-time video calls between you and your patients, helping you be there for your patients when they can't come to the office
Payment Processing for OBGYN
Simplify patient payments with ModMed Pay
Give busy patients options that work with their budgets and payment preferences, including:
Text to pay
Autopay
Patient payment plans
Portal payments
Terminal payments
Kiosk payments
Online quick pay
Premium Analytics for OBGYN
Unlock actionable insights across your business
Visualize your practice data through intuitive dashboards and run comprehensive, metrics-driven reports to help identify business opportunities. Metrics you can track:
Visit volume
Treatment plan frequency
Diagnosis frequency
Modifier code usage
Scheduling productivity
Referral sources
Monthly financial reports
ModMed® AMP
Advertise. Market. Promote.
Are people finding you when they hit "search"? ModMed AMP is a suite of digital healthcare marketing solutions and services to help your practice get noticed online. You can experience:
AMP Digital Marketing: Digital advertising and performance tracking to elevate your practice across the web.
AMP Website: Personalized dermatology websites created for search engine success featuring custom blogs and patient education content.
AMP E-Store: Open a new stream of business by selling products and services online.
AMP Reputation Management: Manage patient reviews and practice feedback to generate online buzz.
Interoperability for OBGYN
Connect With Hospitals and the Larger Ecosystem
Our software has the ability to support vital connections with hospitals and many third-party applications that support patient care and practice operations. Ask us for details.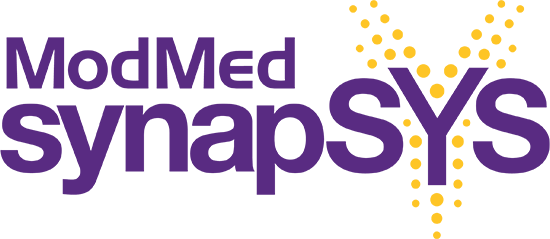 What People Are Saying About ModMed
Joseph Atzenbeck
Chief Executive Officer
and Clinic Administrator
"Starting a new practice is difficult and making the best EHR system choice is critical. My clinic learned the hard way that EMA was the way to go. Only after transitioning from our legacy system to EMA did we realize that EMA allowed us to see well over 20% more patients, in just the first month alone. Not only did my clinic see higher patient volume, but increased revenue flow, faster claim processing and less staff overtime. If we could do it all over again, we would have chosen EMA from the start; don't make the same mistake we did!"
Christy Graham Billing and Credentialing Manager
"The onboarding process was by far the fastest and easiest that I have ever experienced!"
Nigel A. Spier, MD
Medical Director of OBGYN
ModMed
"With EMA for iPad, you can document in real time in the exam room, at the point of care, like you were trained to do — not at your desk at the end of the day."
Meet the ModMed OBGYN Team at These Events
OBGYN Resources
Please choose from the menu below
Ready to experience the future of OBGYN?
Schedule a free personalized demo today!