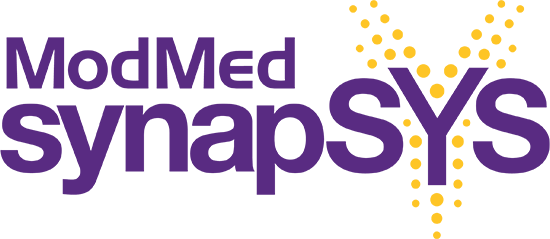 Connecting the Healthcare Ecosystem
As part of our contribution to advancing healthcare interoperability and supporting our clients as they treat their patients throughout the healthcare continuum, ModMed® synapSYS represents our connection to the larger healthcare ecosystem. By helping our clients connect to solutions outside our systems, ModMed is committed to being an active citizen of the healthcare community.
How Would You Like to Get Connected?
Here are just a few of the ways we facilitate information exchange:
If you have a request for data from one of the ModMed systems that isn't covered above, please fill out the EHI request intake form.
Marketplace
Looking for an outside application to help manage day-to-day operations at your practice? Explore some of the ModMed apps in our ecosystem.
Each year, interoperability has the ability to lower healthcare costs in the U.S. by a projected
What Is Health IT Interoperability?
Interoperability refers to the ability of health IT systems and medical devices to communicate and share data. This may involve technology within your practice (your EHR software, practice management and imaging systems), as well as technology used by others (a hospital EHR or an HIE) and may include connection with other systems. The team at ModMed can help you to understand which options are available to meet your practice's connection needs.
Strong Technological Foundations
We've built our EMA® and gGastro® products and services based on technical specifications that can facilitate health IT interoperability.
Our specialty-specific products are:
Based primarily on structured data
Capable of sharing structured data with third parties through commonly used interface technologies, including using application programming interfaces (APIs), HL7 format or data exports.
As our company continues to grow, we're investing in our health IT interoperability capabilities to meet evolving client needs. Our commitment to expanding interoperability with our electronic medical records systems is an important part of our plans for the future.